Welcome to our web site the primary purpose of our site has been to provide a showcase our wildlife photography for family and friends. We have tried to photograph the wildlife that we have seen on our travels, as well as the wildlife that surrounds us in Norfolk.
Despite growing up in very different parts of the country, my wife and I have both been fascinated with nature and the countryside since we were children. We both first became interested in watching and photographing wildlife whilst we were at university and since retiring we have been fortunate in being able to spend time following our interest in wildlife, travel and developing our skills in photographing wildlife.
All the images have been taken out in the wild.
C & A Wild Images has wildlife images taken in North and South America, Africa, Asia and around the British Isles. We are happy to provide images freely on request for charitable and educational use.
Hopefully you will find the images of interest, if you do please comment, any constructive comments and advice to amateur photographers would be greatly appreciated

.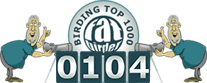 Privacy Policy
Archives

Recent Posts